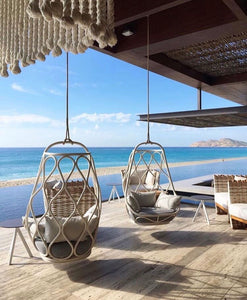 Plan My Trip - The Premium
Regular price $150.00 Sale
Choose your destination. We book it.
THIS PACKAGE IS PERFECT FOR YOU IF....
You already booked your flight and need help researching and selecting accommodations
You plan to use award points/miles to book your flight but would like us to help researching and selecting accommodations
You need help creating an itinerary 
Please note: we are not able to assist with hotels booked with points. Therefore, we suggest using points for flights.
The itinerary covers up to 5 days of your trip and includes:
Suggested Activities & Excursions

Day-to-Day Itinerary

Dining Recommendations

Nightlife Suggestions
After selecting this option, you will receive a survey to complete your trip preferences and we will schedule a consultation. Once completed, please allow 5-7 days to receive your details. 
Your booking details can be refined and adjusted based on your preferences before it is finalized.
You will be allowed three revisions before finalizing your trip details and itinerary. Four or more revisions will incur an additional fee. After you have confirmed trip details, we will proceed with finalizing your itinerary.

Please note, this is a planning fee and is not inclusive of the cost of the trip.
If your trip is longer than 5 days please let us know. If you need to make changes after your booking details are finalized you will be accessed an additional consultation fee. 
*Bookings for last minute travel (departure within 30-60 days) will incur a $100 late fee.