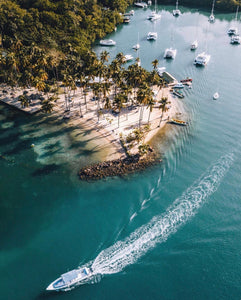 Plan My Bach - The Group Trip
Regular price $0.00 $400.00 Sale
Choose your destination. We book it.
THIS PACKAGE IS PERFECT FOR YOU IF....
You're planning a big bachelor(ette) party group trip but need an expert to maneuver the logistics of traveling as a large crowd. We'll help you and your crew move together with ease as the group's point of contact coordinating flights, ground transportation, activities, and everything in between. If your wish is to make memories with your favorite crew without losing your sanity, this one is for you! Due to the complexity of logistics involved, we only take on five "bach" groups per year - please contact us with your date to get on the schedule. 
Planning includes hotel/resort selection, airport transfers, and a custom itinerary.
After booking this option, we will schedule a consultation.  After the consultation you will receive an invoice at which time your balance will need to be paid in full. Invoices not paid in full within 48 hours will automatically cancel your trip. If you scheduled a consultation, that fee will be deducted from your balance.
Please allow 5-7 days to receive your trip details. Your booking details can be refined and adjusted based on your preferences before it is finalized. Please note, this is a planning fee and is not inclusive of the total cost of the trip.  
If you need to make changes after your booking details are finalized you will be accessed a change fee plus the difference in cost.
*Our trips are individually tailored to your needs so pricing subject to vary based on the complexity of your trip. Please contact us for a custom quote.
**Bookings for last minute travel (departure within 30-60 days) will incur a $100 late fee.